---
SEPTEMBER 28 and 30, 2020: Winnipeg Online Workshop Series
September 28 @ 9:00 am

-

September 30 @ 12:00 pm
Elevating Canadian Experience's workshops are tailored for tourism operators in Winnipeg, MB. Powered by TIAC.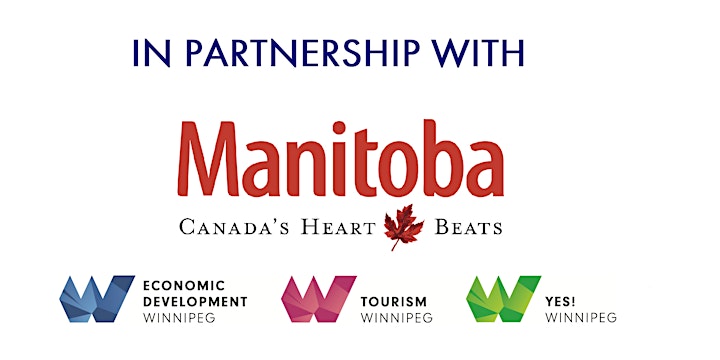 Are you a tourism operator located in Winnipeg, MB? Then join Elevating Canadian Experiences for our FREE online workshop series on September 28 and 30, 2020 to help you take your business to the next level.
We offer workshops focused on two themes:
Culinary Tourism | Multisensory Experience Development: Elevating visitor experiences through meaningful and memorable interactions with food & drink is good for business. This workshop provides an overview of a process for creating experiences that align with culinary tourism readiness standards and best practices.
Winter and Shoulder Season Tourism: Majority of Canada's tourism takes place in three major urban centres during the summer months. We want to help expand the opportunity for tourism operators in rural communities and those operating in the winter and shoulder seasons to attract new visitors and grow their businesses.
These FREE workshops will help you take your tourism business to the next level and hit the ground running once the Canadian economy re-opens following the end of the COVID-19 health pandemic.
Workshops will take place entirely online via Zoom, so please ensure you have downloaded the application ahead of the workshop: https://zoom.us/.
Space is limited, so don't wait – register today!
Note: the workshops on each day will be repeats, and participants will only be permitted to take part in one workshop per theme (e.g., a participant can take one culinary workshop and one winter+shoulder tourism workshop, but will not be permitted to take two culinary workshops or two winter+shoulder season workshops).


DISCLAIMER: Winnipeg For Free is not associated with the hosts and organizers of this event and has minimal contact with them. Winnipeg for Free has no control over the changes in the date, time or location of events. Although, action is taken to find changes, they might not be updated in time.