Puppet Power Performance – ScreenPLAY! What We Found in the Forest
May 23 @ 11:00 am

-

11:45 am
Celebrate joy, family play, and connection in this non-stop interactive FUN performance, where your whole family becomes part of the story.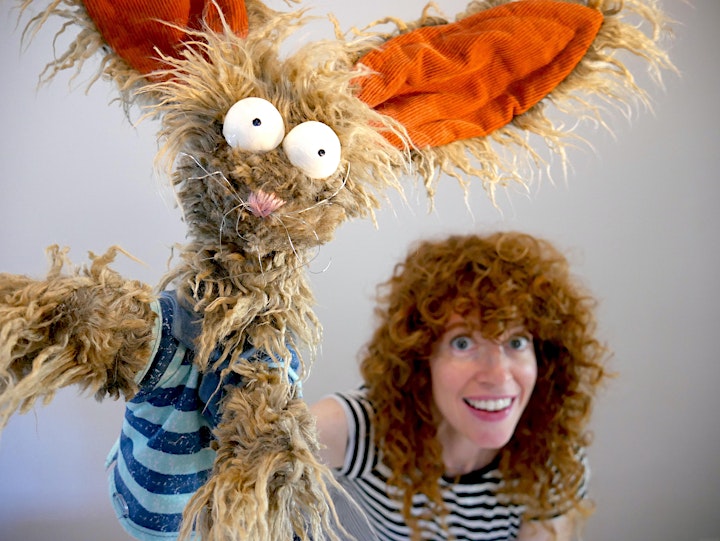 What We Found in the Forest
They always said, DON'T GO INTO THE DARK FOREST. But today, we're doing it anyway! Thankfully we have a trusty guide to help us navigate our way to safety, past fast-growing ivy, some very hungry bugs and a curious moose.
ScreenPLAY! is a live performance that isn't your typical screen time — your whole family will be running around your living room chasing a magical butterfly or trying to escape a thundering herd of yeti. So, clear some space at home, jump into your ZOOM square, and get ready for imagined adventures!
ScreenPLAY! allows you to channel your household's creativity into an inspiring work of participatory art. Explore movement, puppetry, theater, and the irresistible power of being silly!
Accessibility: This live session will be presented with auto-generated English captions.
Recommended for family audiences and ages 3+
The run time is approximately 30 minutes plus 10 minutes of audience questions and answers with the artist.
A Bit About the Artist:
Bonnie Duncan has blended puppetry, dance, and physical theatre in surprising and delightful ways for the past 20 years, first as a dancer with Snappy Dance Theater and then as a performer and designer in a variety of theatrical, acrobatic, puppetry projects and companies. She heads up The Gottabees whose mission is to inspire community, connection, and autonomy by providing an outlet for families to giggle, gasp, sigh, and cheer in forty-five minutes or less. Their stories reflect children's everyday aspirations, concerns, and emotional experiences. The Gottabees' work has been performed in 18 states, 5 countries, for over 36,000 people and was awarded an UNIMA-USA Citation of Excellence, the highest award in puppetry in North America.
This event is also available as part of our Puppet Power: Festival of Ideas All Access Pass and Event Recording Package.
Scroll down below for more information