Free ArtWalk: Community and Public Art
August 2, 2021 @ 1:30 pm

-

3:00 pm
Join us for a walking tour featuring some of the public artworks that share our stories and explore our communities!
This 2km tour will start at Air Canada Window Park. We will visit a variety of public artworks to explore the ways we can engage with and understand public art:
Mediating The Treaties by Rolande Souliere
Electrical Currents by Julie Nagam
The Square Dancers by Kenneth Lavallee
O-Ween Du Muh Waun. (We Were Told.) by RBOY Inc. (Rebecca Belmore and Osvaldo Yero)
DIY Field by Germaine Koh
city.block.stop by David Perrett
The Spence Community Compass: Finding Home by Leah Decter and the Spence Neighbourhood Association
West End Murals
Opening Doors by Dimitry Melman with the Spence Neighbourhood Association (SNA)
Tours will run as scheduled rain or shine but will be cancelled in the event of a thunderstorm. Please note that this tour is not a loop. See map for more details.
Please respect physical distancing and stay home if you feel unwell. Face masks are encouraged.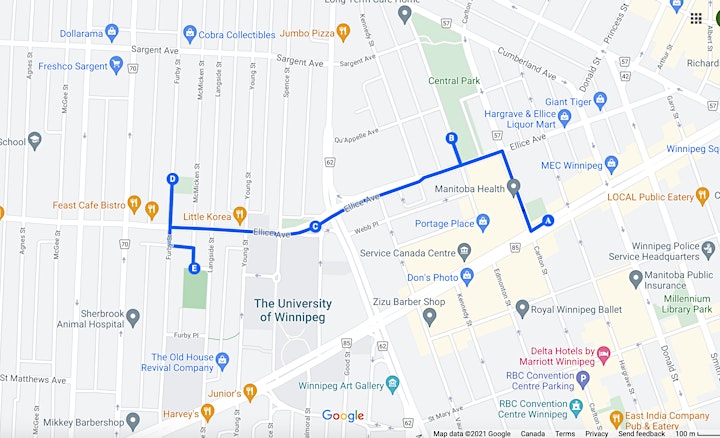 Scroll down below for more information